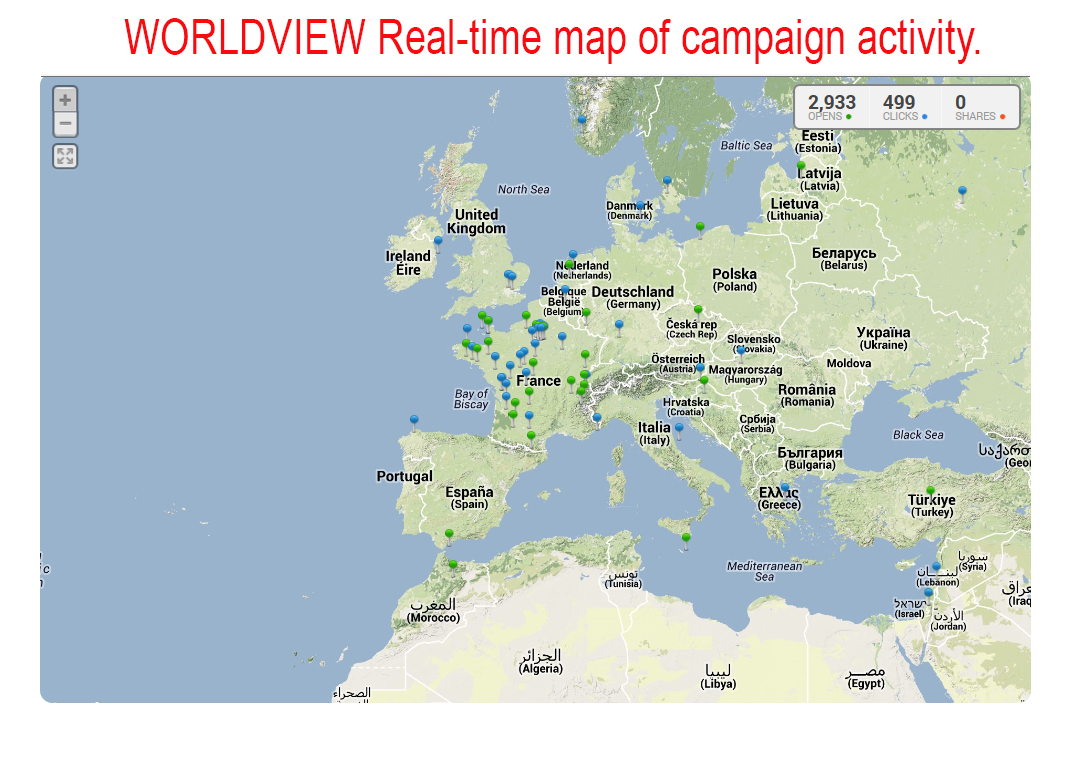 Newsletter & E-mailing
E-mailing is a method of direct marketing which uses electronic mail as a means of commercial communication to send messages to an audience. In its broadest sense, all emails sent to potential or existing customers could be considered e-mailing. However, the term is generally used to refer to:

Sending emails with the purpose of enhancing the relationship of a merchant with its current or former customers to encourage customer loyalty and repeat business.
- Sending emails with the purpose of acquiring new customers or persuade existing customers to buy something now or in the future.
- Adding advertisements to e-mail messages sent by other companies to their customers or users.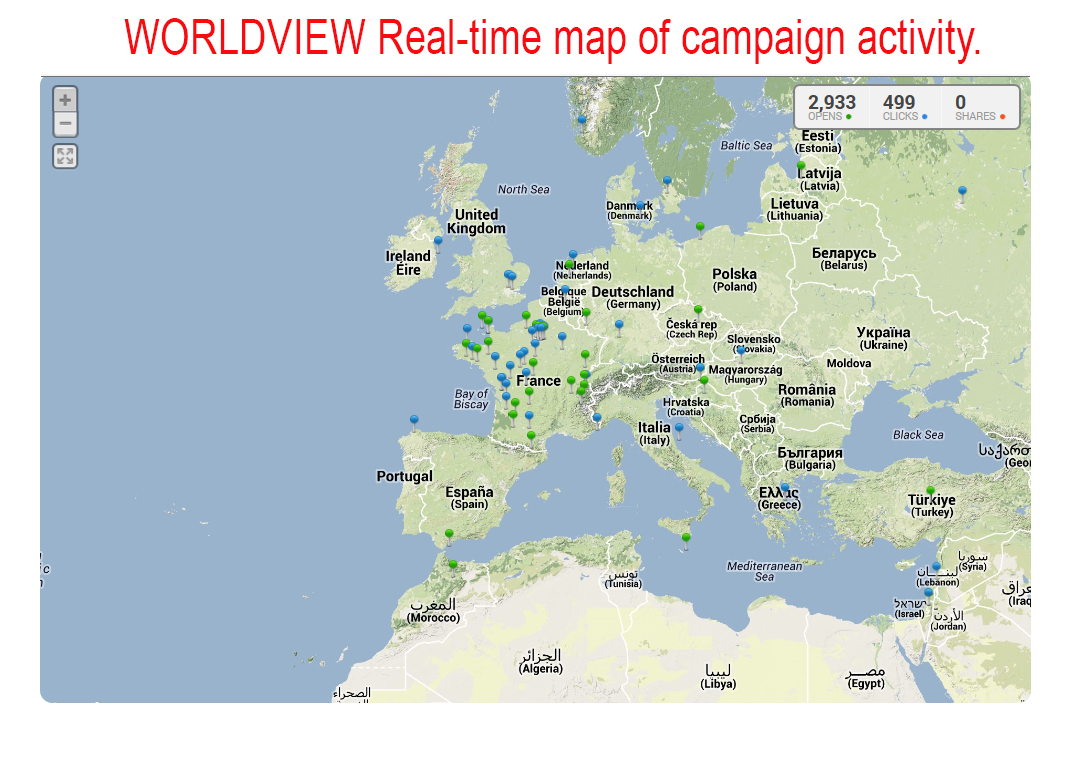 WORLDVIEW REAL TIME
Example of real time map of campaign activity
CAMPAIGN REPORT
Example of a Snapshot summary of a campaign results to date