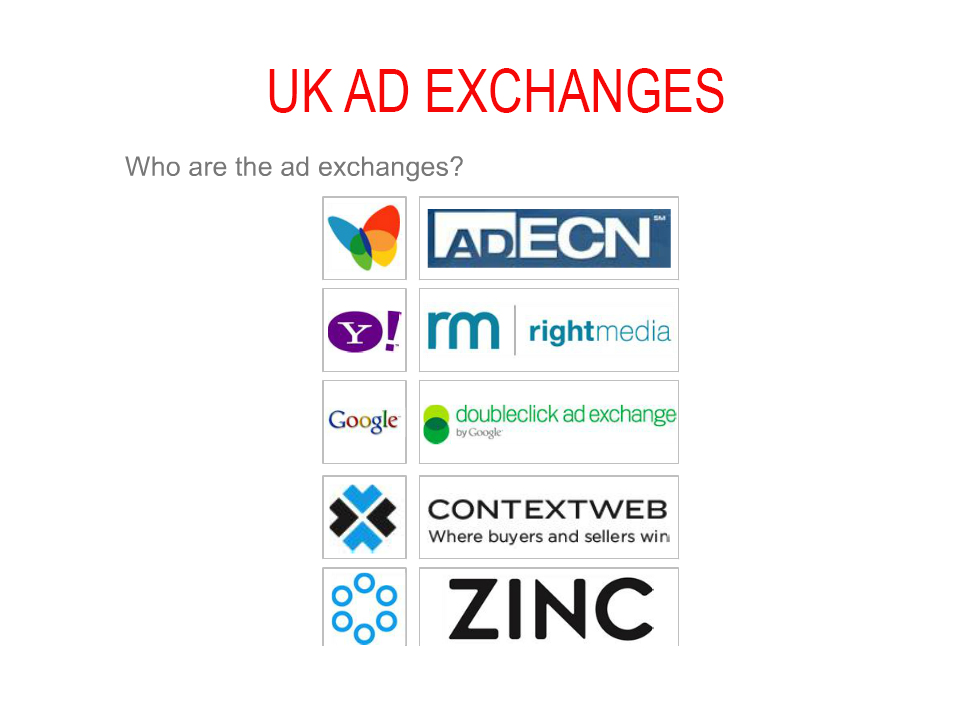 Digital consulting
We are your startegic planner in digital
The digital strategic planning is an organization's process of defining its strategy, or direction, and making decisions on allocating its resources to pursue this strategy. In order to determine the direction of the organization, it is necessary to understand its current position and the possible avenues through which it can pursue a particular course of action. Generally, strategic planning deals with at least one of three key questions: 1."What do we do?" 2."For whom do we do it?" 3."How do we excel?"
In many organizations, this is viewed as a process for determining where an organization is going over the next year or—more typically—3 to 5 years (long term), although some extend their vision to 10 years (very long term).
AD NETWORKS MARKET
An online advertising network or ad network is a company that connects advertisers to web sites that want to host advertisements. The key function of an ad network is aggregation of ad space supply from publishers and matching it with advertiser demand.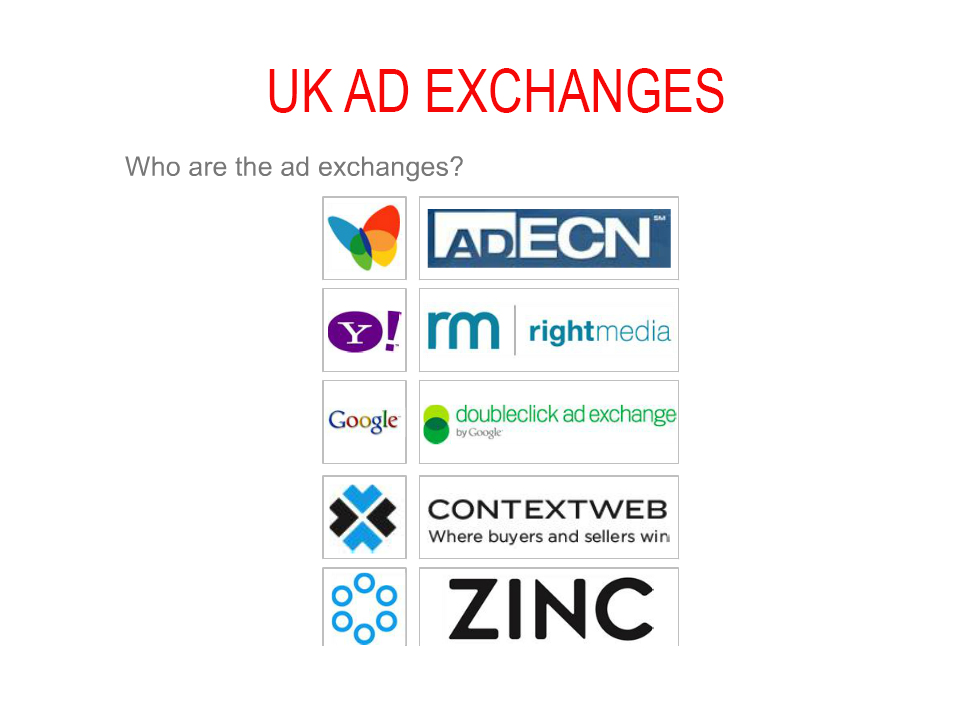 AD EXCHANGES MARKET
Ad exchanges are technology platforms that facilitate the bidded buying and selling of online media advertising inventory from multiple ad networks. The approach is technology-driven as opposed to the historical approach of negotiating price on media inventory. This represents a field beyond ad networks as defined by the Interactive Advertising Bureau (IAB), and by advertising trade publications such as Advertising Age.
UK TRADING DESKS
An advertising agency or advert agency or advert trading desk is a service business dedicated to creating, planning, and handling advertising (and sometimes other forms of promotion) for its clients. An ad agency is independent from the client and provides an outside point of view to the effort of selling the client's products or services. An agency can also handle overall marketing and branding strategies and sales promotions for its clients.
UK AD DSPs MARKET
The term DSP means "demand-side platform." This refers to a service that handles bids and purchasing for online ads on behalf of another company, typically in an auction-based system. (In other words, the DSP is bidding for online ad space on behalf of an advertiser or marketer.)
AGENCY FOR AGENCIES
Philemonday Agency is the agency for agencies, we work for different market players online advertising :
- Communication Agencies
- Advert Agencies
- DSPs Agencies
- Ad Exhange Agencies
- Trading desks Agencies
- Ad networks Agencies